Professor in Evolutionary Psychology, Work and Organizational Psychology
The purpose of this website is to provide information and disseminate knowledge about my research in evolutionary psychology, social, and organizational psychology.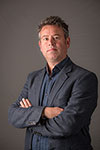 My particular expertise lies in the field of evolutionary approaches to human behavior. I am interested in how evolutionary theory can be applied to understand group processes, leadership and followership, status and power, altruism, conflict and cooperation, and intergroup relations. In our lab at the VU we are using a range of methodologies from experimental psychology, social neuroscience, and behavioral economics to test hypotheses about human behavior.
What's New?
Ik werk samen met de bekende Nederlandse schrijver Ronald Giphart aan een populair wetenschappelijk boek "Mismatch: Hoe We Dagelijks Worden Misleid Door Ons Oeroude Brein." Inzichten uit de evolutionaire psychologie worden op een luchtige manier toegepast op uiteenlopende onderwerpen als de liefde (beinvloedt pilgebruik je partnerkeuze?), opvoeding (voeden we onze kinderen niet te beschermd op?), werk (waarom zijn bonussen geen goed idee?), leiderschap (waarom krijgen we hoofdpijn van onze baas?), media (waarom denken we dat TV persoonlijkheden onze vrienden zijn?), en oorlog (wat verklaart de aantrekkingskracht van IS?). Het boek verschijnt deze winter bij Uitgeverij Podium.
[I work together with the famous Dutch writer Ronald Giphart on a popular science book "Mismatch: How Our Ancestral Mind Deceives Us Daily". We apply insights from evolutionary psychology in a lighthearted manner to diverse topics such as love (does the pill affect your partner choice?), education (are we too protective of our children?), work (is handing out a bonus a good idea?), leadership (why do our bosses give us headaches?), media (why do we think TV personalities are our best friends?) and war (what explains the appeal of ISIS to young men and women?). The book will be published this winter by Publisher Podium. We are currently looking for international publishers.
Our latest research on war heroes and sexual selection was broadly covered in the international media.
Max Wildschut and I recently wrote an article for Management Team on why many leadership development programs fail. THis is part of our monthly column in Management Team, titled "de Natuurlijke Leider."
Here is the chapter on the Evolution of Status and Hierarchy that I wrote with VU colleague Josh Tybur for the Buss' New Handbook of Evolutionary Psychology (including a status evolutionary game model). Comments on this chapter are welcome!
I spent part of the summer of 2014 at the National University of Singapore (NUS) Business school where I developed some fruitful collaborations with colleagues there to study the evolutionary and biological roots of organizational behaviors, including leadership.
In May 2014 I received the Juda Groen Prize from the Dutch Interdisciplinary Research Association (SIGO) for my evolutionary psychology research. I will spend the award money on research into the Organizational Zoo and Tribal Brain projects at the VU.
In the media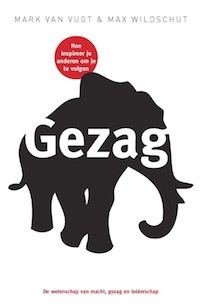 Onlangs heb ik samen met VU collega's Paul van lange en Daniel Balliet een Engelstalig boek gepubliceerd over social dilemma's (Social dilemmas: The psychology of cooperation; Oxford University Press)
Sinds kort schrijf ik een weblog voor de Volkskrant VONK. De titel van mijn blog is Hoofdzaak. In deze blog bekijk en interpreteer ik actuele gebeurtenissen in de samenleving, politiek, en economie, door de (Darwinistische) bril van de evolutionaire wetenschapper. 
Niche-construction and the evolution of leadership
Spisak, B., O'Brien, M., Nicholson, N., & Van Vugt, M. (2015). Niche-construction and the evolution of leadership. Academy of Management Review. doi: 10.5465/amr.2013.0157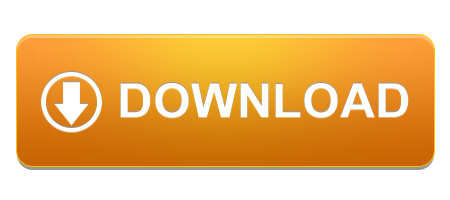 ---
Abstract
Leadership is a long-studied phenomenon, yet it remains a largely disjointed field of research. Here we attempt to unify more traditional social-science perspectives with those stemming from evolutionary studies. We use the concept of niche construction—the process whereby individuals, through their activities, interactions, and choices, modify their own and each other's niches—as an example of how biological and cultural evolution interacted to form the foundation of modern organizational leadership. Resulting adaptations are formal structures that facilitate coordination of large, post-agrarian organizational networks in competitive environments. We provide three propositions to explain (1) under what conditions individuals will follow, (2) how leadership strategies will stabilize, and (3) why these formal leadership adaptations evolve over time. We demonstrate that particular leadership configurations have emerged to solve specific coordination problems and highlight the balancing act between self and group interests and how leaders must regulate this tension to maintain organizational fitness. We conclude by making a few predictions for future organizational evolution.